Profile
PILA is an architecture studio based in Athens and New York that creates environments for culture, working, and living around the world.  We believe in architecture's enduring character to create meaningful connections between people and their environment as a counterpoint to the speed of contemporary living. By reimagining existing ideas around program and function, physical spaces can offer new ways of experiencing the world.
PILA builds lasting spaces that adapt to future transformation while considering today's opportunities and constraints. Drawing upon material and immaterial contexts, we approach the unique parameters of each project with openness and curiosity. Through a highly collaborative and iterative process, we translate each project's opportunities and constraints into clear design directions that are sensitive to client and contextual needs.
PILA is currently engaged in the transformation of a historic industrial complex into a cultural center in Vosges, France; the design and construction of a multi-story artist studio in Harlem, New York; a mixed use urban transformation with co-living residences on the Paris river bank;  and a private house in a beautiful mountainous landscape on the island of Antiparos in Greece.
SERVICES
Masterplanning
Visioning
Feasibility study
Architectural design
Interior design
Retail design
Installation design
Exhibition design
CLIENTS
Oliaros Properties
REI Habitat
Icade Property Investment and Development
Nodi
Communauté de communes du Pays de Bitche
Ghada Amer
MINI / BMW
Versace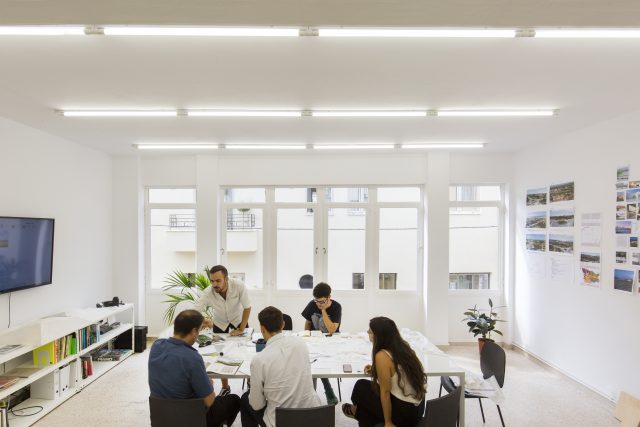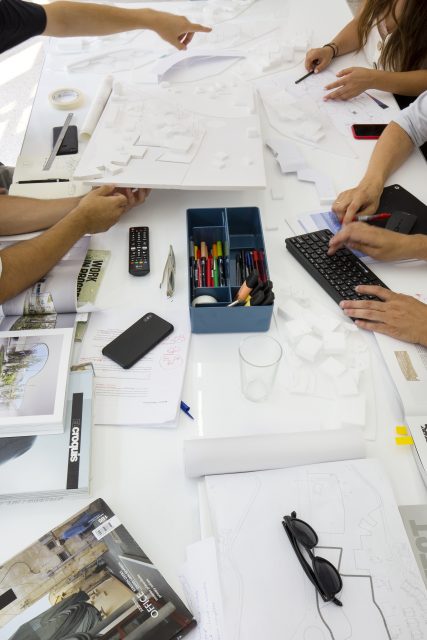 JOB OPENINGS
FULL TIME ARCHITECT
PILA is seeking motivated designers to join its Athens office. You will be working as a team member and be expected to create new ideas both in collaboration and independently within an international design-driven studio. You will design and produce drawings, convey architectural concepts, create renderings, build presentation and working models, coordinate with engineers and consultants, and collaborate closely with the Principal.
Qualifications
Experience in all project phases preferred.
Maintain the ability to work flexibly in a demanding environment.
Strong communication skills, with regard to client presentations, meeting organization and preparation
Experience in construction documentation and administration
Physical model making skills required, including digital fabrication
Experience in internationally recognized offices is preferred
Flexible and proactive approach
Excellent writing skills
Excellent skills with design and documentation software such as Adobe Suite (Photoshop, Illustrator, InDesign) AutoCAD, Rhino, Vray, Grasshopper are required

Requirements
Master's Degree in Architecture
3+ years of experience in an architectural design office
Fluency in English
INTERNSHIPS
PILA is seeking motivated and talented designers to join their Athens office for an internship position.
Qualifications
Strong portfolio demonstrating intelligent designs and strong graphic skills
Ability to communicate clearly, work independently as well as collaboratively with a team.
Proactive attitude with excellent problem-solving and presentation skills.
Excellent skills with design and documentation software such as Adobe Suite (Photoshop, Illustrator, InDesign) AutoCAD, Rhino, Vray are required
Excellent physical model making skills

Requirements
Bachelor's or Master's degree program in Architecture.
Application process
Please email your application to [email protected]
Include the title for the position you are applying for in the subject line and your availability in the body of the email. Send a combined resume and portfolio 10mb max.